There are three main ways to get member data into Klemi; import from spreadsheet, administrator input and public registration form*. The following article outlines how they each work.
Importing from a Spreadsheet
Klemi can import data from a spreadsheet. Follow the instructions for importing data on the getting started page
Administrator Input
Admins can create new members using the new member wizard. Click on "Members" > "+ New Member" and follow the instructions. The following video also shows you how.
Public Registration Form
If you want congregation members or contacts to submit their information, you can use the public registration form. You can find the link here: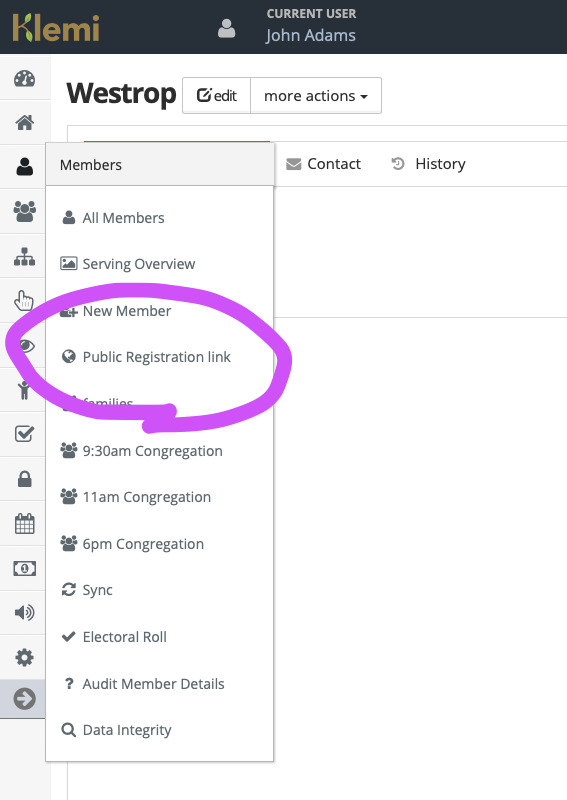 That link is publicly available (no login required) so you can share it with anyone. For ease of use you could create a QR code from it and post up on your church wall. Once members have signed up using that link they will be visible as "draft" records in the members listing. You will need to approve them by unchecking their 'draft' status, on their 'edit' page.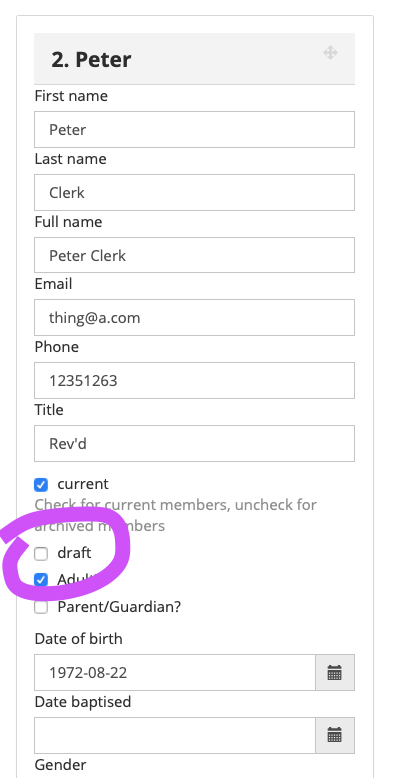 * NB if you are running youth registers you may also get additional member data as new members are added to groups that way.